Blog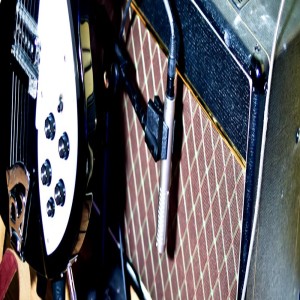 This week I recorded this rock band and It was great!! we recorded several guitar tracks and used different amps , an old Marshall, a Fender deluxe amp using several mics (Ribbon and cardioid mics) different guitars Acoustic and electric, It was so much fun! for the last 4 months I have been recording edm, hip hop, rap and pop, mostly computer or keyboard generated sounds, loops and effects etc… so this week was great I got to actually record live instruments, back in the 90's l used to record 3 bands a week, it was the normal thing, like I said… things change.
My monitor speakers were getting old and I needed to  get more accurate speaker monitors, I spent weeks shopping, reading reviews on the best studio monitors I was ready to purchase I had to decide between a pair of Genelec (8 inch),  Focal, and A pair of 8 inch Event (the opal series) and then I went to this recording studio and I heard a pair of KS studio  Monitors, not to be confused with Kurzweil.
After I heard them over and over all bets were off, these are the most transparent  studio monitors that I have ever heard,  later on I found out that they are made in Germany , you can't find them at the regular Pro audio store but I had to have them so I when ahead and ordered a pair I must admit  that they are pricey but my mixes are going to sound awesome, I now can notice things that i wasn't able to hear before, sounds that got buried in the mix, I'm a happy camper.
Also I  upgraded my patch bay I  got two Redco TT 96 patch bays with DB25 connectors and also got an SPL Monitor talkback controller, couldn't be happier.
I am very excited with my new upgraded recording studio. My old studio was PC based. I had Cubase 6 and the IO was RME fireface 800, a nice control room and a nice recording room. My flagship microphone was a Rode Classic mic and a Vintage Sony C37P. I had EV microphones for the drum kit. Senheizer microphones, AKG, Shure etc…
Then I had the good fortune to land a couple of big production projects and decided that this was my chance to upgrade the studio. With my old studio I could only record 8 tracks at once so I had to change that also many times. I had clients that requested specifically Pro tools and my main software was Cubase. After giving It a lot of thought I decided to first replace my PC for an 8 processor Apple Mac pro computer with a retina cinema 27 inch Monitor. Then I also purchased pro tools 10, I had to make up my mind on what IO I wanted so I decided to get an Apogee Symphony 64, which Is as good as HD. (My opinion? I think it's better, It's warmer) I got 2, 8 channel ones (a total of 16) so I can now record 16 tracks at once)and I have 250 virtual tracks.
Next I wanted to improve my microphone arsenal so I purchased a MIKTEK tube microphone CV4 model (made in Nashville) and 2 MIKTEK matched pair C5's (for overheads) Then I decided that I needed a super mic to record guitars and the answer was a Royer 121 ribbon mic. I also got a Neumann TLM 103, added more mic pre amps and got a Universal Audio 4 710D (4 mic pre in one and each has a compressor and It can be tube or fet, you can dial more of the tube or more of the fet) so the studio has 4 NPNG mic pre's 4 UA mic pre and 1 UA LA 610 , and I had everything hardwired to a patch bay. My mixing board is an Onyx 1640 and I use the same Tanoys PBM 6.5, Update, on my next post I talk about my new monitors, they are outstanding!
So finally after all this work everything is finished and the brand new studio is ready! And we are ready to deliver incredible quality for a very modest price.
I'm a musician and I have been around the block enough and not only can I make your
recordings sound great but I can also offer my expertise in music.. from HIP HOP to
Rock to Country R&B etc….